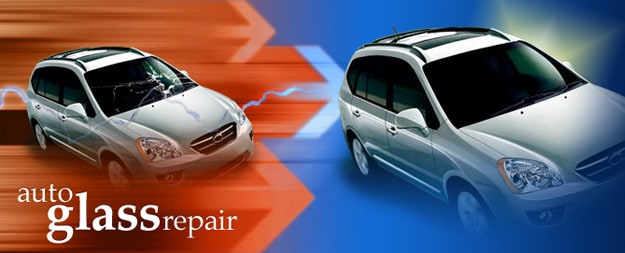 Windshield Replacement
All glass replacement is not always a clear subject. To learn more about replacing or repairing your windshield, please contact an expert at Crest Collision Center today. We will help you understand why it's important to use original manufactured glass compared to a less expensive alternative. Although your insurance company may recommend an aftermarket shop, many times this glass will not meet manufacturer specifications. You can get your windshield repaired by an expert in Nashville at Crest Collision Center.
Windshield Glass Repair

To help you save money, an expert at Crest Collision Center can determine if you only need glass repair. The only glass panel on a vehicle that can be repaired is the windshield. Most often, you can save money with a simple repair, as apposed to a full replacement. The master technicians at Crest Collision Center can repair a rock chip a quarter size or smaller in less than 30 minutes!
If you haven't discovered already, we are the professional choice to repair or replace your auto glass panel in Nashville.

Hours of Operation
Monday

7:30am-6:00pm

Tuesday

7:30am-6:00pm

Wednesday

7:30am-6:00pm

Thursday

7:30am-6:00pm

Friday

7:30am-6:00pm

Saturday

Closed

Sunday

Closed
Directions
Get Directions